CB South, Spann Ranches, Inc. Historic Agreement Yields New Nordic Trails
Friday, January 02, 2009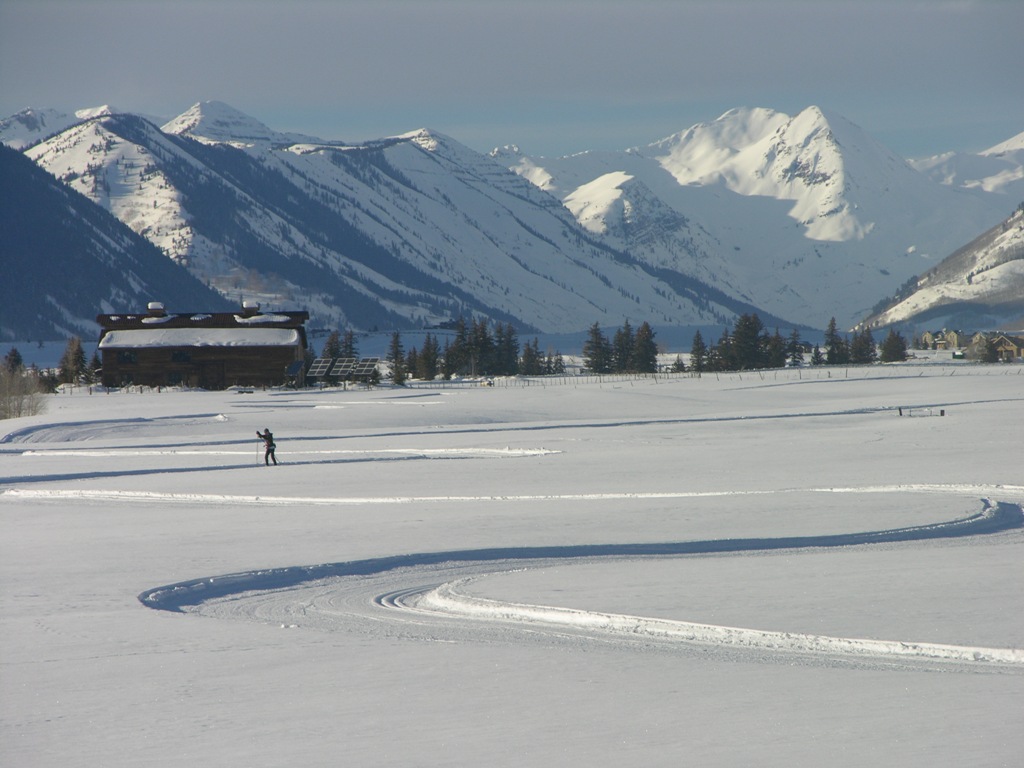 Above: Eliane Wissocq skates on the new CB South Spann Ranch Nordic trail. (Photo courtesy Jean-Marc Ventimigilia)
An agreement between the CB South Property Owners Association and Spann Ranches, Inc. has resulted in 5K of new nordic track for CB South residents and their guests. We skied both loops twice on opening day, January 1, 2009, collecting GPS data for the composite images displayed below.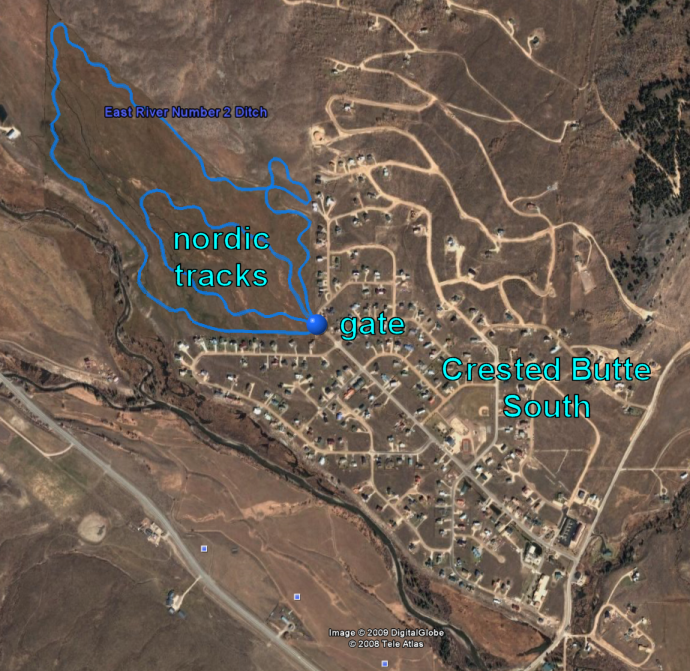 The track is composed of one inner and one outer loop. The inner loop is rated Easy and is 1.5 K in length over mainly flat terrain. The outer loop is rated Intermediate/Expert (for one short steep hill) and weaves 3.5 K across the Spann pastures and near two subdivision boundaries. Both loops boast spectacular views. As of 1/1/09 both loops have occasional protruding sage, bones and boulders so keep a sharp eye on the trail ahead. During the 50 minutes we spent on the track, from 3:50 pm to 4:40 pm, we saw at least fifteen different skiers enjoying this new amenity. Perhaps this is not surprising since the #1 recreational priority for CB South residents in a recent survey was nordic skiing.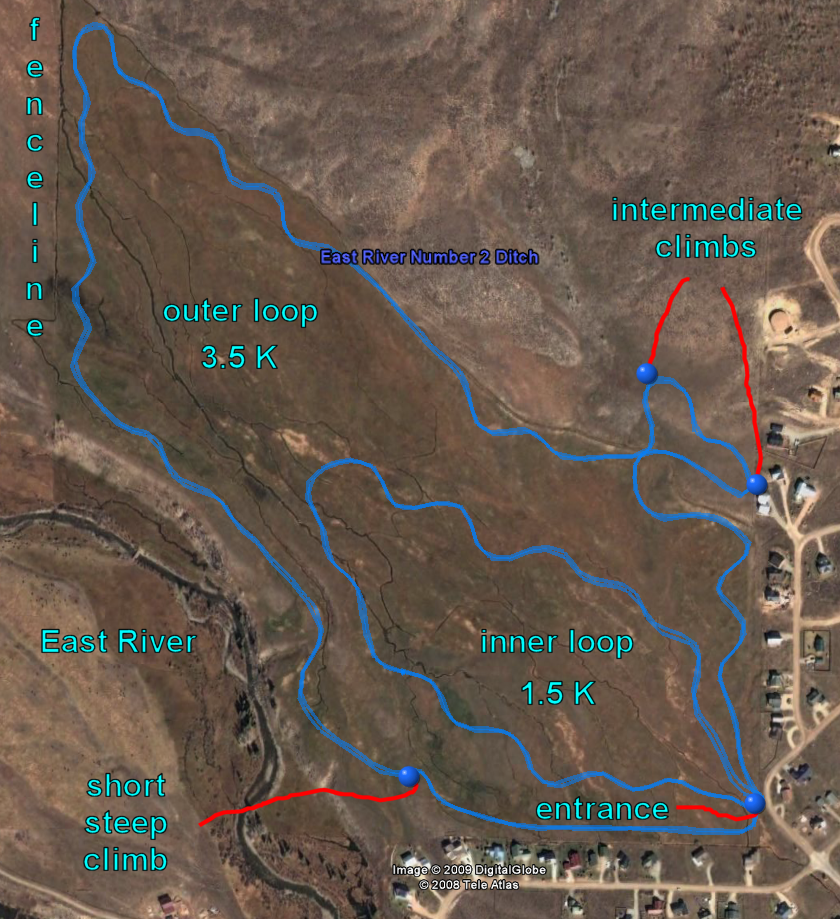 NOTE: If you own dogs, please note that dogs are strictly prohibited on the Spann nordic trails. If this rule is broken the trails will immediately be closed, so please leave Fido (and Duke) at home. The agreement between Spann Ranches and CB South POA is for this season only, presumably subject to review at the end of winter. The track is not open to the public at large, only CB South residents and their guests are permitted to ski these trails. Parking and bathrooms are available in Red Mountain Park near the ice rink, please do not park anything but bikes at the trailhead. And remember the lessons of trail karma - pick up after yourself and others.
Have fun on the new track and join us in thanking the Spanns for providing this wonderful opportunity.