Crested Butte South Current Conditions
10:45 MT Friday Dec 06, 2013
Todays Highs
Todays Lows
Temp:
3º F
Rel. Humidity:
89%
4º F at 10:28
-8º F at 01:47
Baro:
29.92 inHg
3 Hr. Trend:
+0.08 inHg
29.92 inHg at 10:24
29.78 inHg at 01:23
Wind:
CALM
Wind Chill:
3º F
8 mph at 02:04
-24º F at 02:05
Dewpoint:
1º F
Temperature
-
Today
,
Yesterday
and
One Year Ago
Barometric Pressure
-
Today
,
Yesterday
and
One Year Ago
Crested Butte Local Forecast [
CBTV-10
]
07:38 MT Thursday Dec 05, 2013
Weather Synopsis
A slow climb back from -26.
TV10 Crested Butte and Gunnison Valley Daily Weather Update: 12/5/13 For Today: Skies cleared and the cold that helped bring us the snow has now settled in. Temperatures plummeted on the heals of this moisture and a reinforcing trough will drop through the area today offering some scattered snow showers but expect mostly sunny and super cold conditions to dominate.
Temperatures: As skies cleared overnight the real cold dropped into the valleys and we are seeing a low of -26 for Crested Butte and -17 for Gunnison. Highs will try to rebound after these cold lows topping out at 8 for CB and 10 for Gunni but expect gusting winds to push some dangerous windchills. Look for another very cold night again tonight with lows staying right around -20.
Outlook: We are looking at a lot of very cold air to our west and a zonal flow developing through the weekend will draw some moisture through the area but the temperatures will be the dominant feature. We could see in the neighborhood of 4-6" starting Saturday but with little relief from the cold with daytime highs struggling to rebound from super cold nights. Cover exposed skin and be prepared. Be sure to check the CBAC daily report before heading into the backcountry and know we saw lots of wind and heavy snow. Conditions will be dangerous so be smart.
Crested Butte and Gunnison weather reports, area webcams, 24 hour trends and real time weather information now available at WWW.CBTV.TV. Also please contribute local observations to the local weather blog at WEATHERBLOG.CBTV.TV.
Crested Butte Area Forecast [
NOAA
]
09:49 MT Friday Dec 06, 2013
WINTER STORM WATCH IN EFFECT FROM SATURDAY AFTERNOON THROUGH LATE SUNDAY NIGHT
Rest of today
Partly sunny. Highs 5 to 15. Southwest winds 10 to 15 mph with gusts to around 25 mph. Wind chill readings 11 below to 21 below zero.
Tonight
Mostly cloudy. A 20 percent chance of snow after midnight. Lows 5 below zero to 15 below.
Saturday
Mostly cloudy. A chance of snow in the morning...then snow likely in the afternoon. Snow accumulation 1 to 3 inches. highs 10 to 20. Southwest winds 10 to 15 mph in the afternoon. gusts up to 20 mph. Chance of snow 60 percent.
Saturday night
Snow likely. Snow accumulation 3 to 5 inches. Lows zero to 10 above. Southwest winds 10 to 15 mph in the evening becoming light. Chance of snow 70 percent.
Sunday
Snow likely. Snow accumulation 1 to 3 inches. Highs 10 to 20. West winds 10 to 15 mph with gusts to around 20 mph. chance of snow 60 percent. Wind chill readings 8 below to 2 above zero.
Sunday night
Mostly cloudy with a 30 percent chance of snow. Lows zero to 10 below.
Monday
Mostly cloudy in the morning then becoming partly sunny. Highs zero to 10 above.
Monday night and tuesday
Partly cloudy. Lows 10 below zero to 20 below. Highs 15 to 25.
Tuesday night through thursday
Partly cloudy. Lows zero to 10 above. Highs in the 20s.
Forecast Area:
West elk and sawatch mountains- including the cities of...crested butte...taylor park...marble 816 am mst fri dec 6 2013
Composite Reflectivity - Grand Junction Radar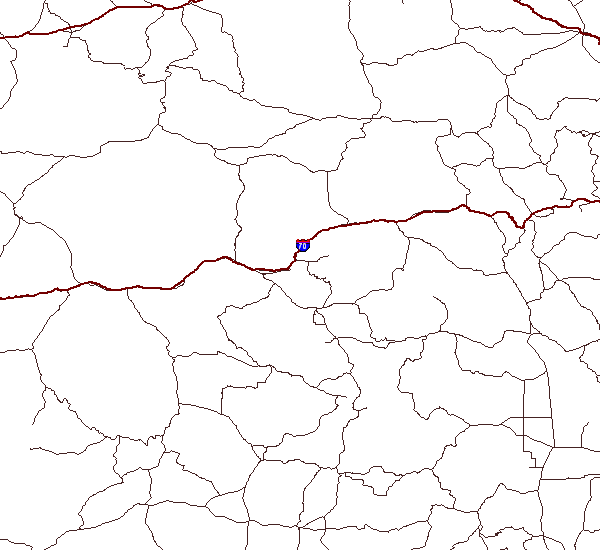 Interactive Grand Junction Radar radar image
Animated Grand Junction Radar.
Check out the real-time satellite data animations . Be sure to look at "1 km Visible", "4 km Visible", and "4 km Short Wave - IR2".
Sun, Moon, and Stars
Friday Dec 06, 2013
&nbsp
Begin
Twilight
Sunrise
Sunset
End
Twilight
Moonrise
Moonset
Today:
06:42
07:12
16:46
17:15
11:02
21:19
Tomorrow:
06:43
07:13
16:46
17:15
11:38
22:28
...
&nbsp
First quarter
Full moon
Last quarter
New moon
Upcoming
Moon Phases
&nbsp
Dec 09, 2013
Dec 17, 2013
Dec 25, 2013
Jan 01, 2014
STARS:
View a Weather Underground
Star Chart
for the current time in Crested Butte.